Ilene Stahl, leader, clarinetist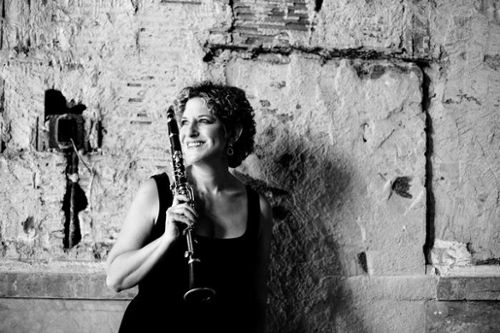 Ilene Stahl
Ilene always wanted to play in a rock and roll band but says she "didn't know" she picked the wrong instrument. Nevertheless, she's known for her pyrotechnic performance style and soulful interpretations of traditional Yiddish music.
Ilene founded Klezperanto in 1998, with accordionist Evan Harlan, to create a new kind of dance music that would combine the irresistible rhythms of zydeco, cumbia, funk, second-line, and Romanian brass band surf music with klezmer.
Ilene has also been the clarinetist with The Klezmer Conservatory Band since 1987. She came to Boston immediately after graduating from Hampshire College where she did her Division III thesis, "Special Oy-fects: The Art of Klezmer Clarinet." With the KCB, Ilene has performed extensively throughout the United States and on all international tours. Ilene has been featured on numerous recordings and on radio and TV broadcasts, among which are "In the Fiddler's House", "Eternal Echoes," and "Rejoice" projects with Itzhak Perlman. Her musical theater experience includes the world premiere of The American Repertory Theater production of "Shlemiel The First", and "Borschtcapades" with Joel Grey.
Ilene lives in Western MA where she enjoys the beautiful scenery, the vibrant arts scene, and the ample parking.