Grant Smith, drums, percussion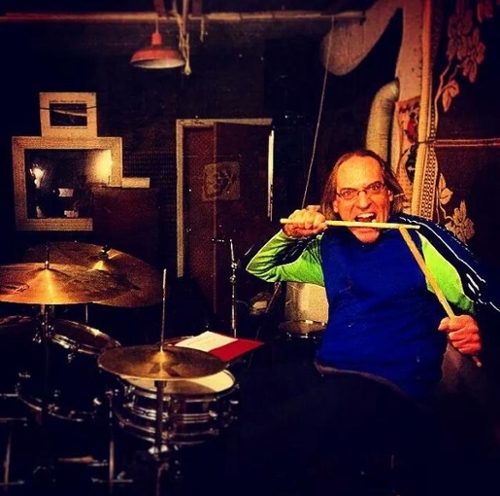 Grant Smith
Grant Smith studied drumset with Alan Dawson, Arabic drums with Jamie Haddad, tabla with Shashi Nayak, and Afro-Cuban percussion with Enrique Pla. The Boston Globe calls him a "brilliant improviser." The Boston Phoenix has noted his topflight "cross-genre " abilities. Ilene notes his sunny disposition.
Grant has toured extensively, including Thailand, Australia, and both Europes. A member of the Klezmer Conservatory Band, he is also a part of many world music, jazz, classical, orthodox, deconstructed, and both free projects. Theatre and dance credits include the American Repertory Theater's production of "The King Stag," featuring a solo multi-percussion score (with staging and costumes by Julie Taymore) and movement works with Shakti Smith, Jane Wang, and Anika Tromboldt Kristensen as well as his own choreography known as hogginsho.
Despite such high profile gigs as tympani with Itzhak Perlman, borscht drums with Joel Grey, and tabla with the Violent Femmes, Grant still insists that his biggest gig was the Macy's Thanksgiving Day Parade with Kermit the Frog and Big Bird.
Fave color: green.
Fave food: Jane's cookies.
Vegetarian.