Ilene Stahl's Klezperanto at New City Brewery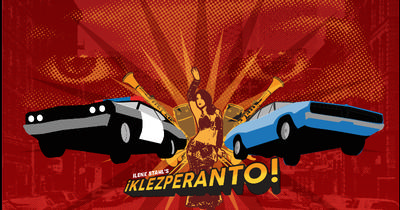 Saturday, December 1, 2018, 8:00 pm until 11:00 pm
180 Pleasant St., Easthampton, MA 01027
Start your December Right with
One Glorious Night of
Cumbias and Romanian Surf Guitar

Hot Grooves, Cold Beer,
and lots of that Vitamin D Minor,
It's Just What You Need This Season

Our inspiring friends Peace and Rhythm start spinning at 7:30 before the show starts (at 8:00) and then after our set for an irresistble after-party with their huge, rare, and always funky international music collection from cumbia to afrobeat to salsa.
Brought to you by Laudable Productions, creators of the most exciting eccelectic dance parties the Valley has seen in a long time including the World Music Collider series. We're thrilled to team up with Laudable and New City Brewery to bring this much anticipated night of dance music direct to you with local brew.
Posted to: Concerts & Events.